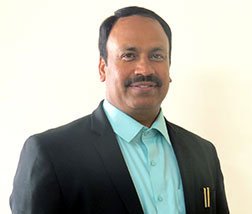 Education's purpose is to replace an empty mind with an open one. At Ideal Academy, we are committed towards quality education evidenced by highly qualified teachers and modern & well-equipped facilities.
It is said that "If you are planning for a year, sow rice; If your planning for a decade, plant trees; but If you are planning for the lifetime, provide quality education". So by taking quality education as a mission, Ideal Academy started its journey in 1999 with 350 students of class Nursery to 12th. By the ideology and cooperation of staff members, we continuously improved ourselves and successfully achieved our target.
We have earned an enviable reputation for the quality of education provided to our children. Many of our students have proven their qualities in various fields. Akanksha Awasthi had secured First position in M.P. Board merit list and was awarded "Bal Shree" Samman by Minister of Higher Education of Madhya Pradesh. Also Ankit Singh Rajput of class XII in the year 2015-16 achieve state merit 10th and Ashid Ali class 12th in the year 2016-17 achieve district merit 2nd. Along with academics, we are continuously organising various inter-school competitions in indoor and outdoor games. Outdoor Trips are also organised for students so as to give them the knowledge of our social heritage.
To provide career-oriented education to our students we have started Commerce with computer and Commerce with Maths subjects. Continuous career counselling and guidance facility is provided to students so as to make them capable of taking their own decisions under experts guidance. To coordinate with parents we regularly organise Parents –Teachers meetings. In my opinion, a student should get an environment for his overall development so that he is able to set his study goal, can listen, understand and render his views in the society with the proper argument.
In a nutshell, preparing a child for his whole life is our main motive at Ideal Academy. We motivate our students for quality work. If the expert behind the education will not pay their duties properly then downfall of education will start. We should try to utilise the every second of this precious time, should opt the easiest way for the explanation. I strongly feel that it doesn't matters that how many degrees or training is with the teacher, the thing that matters is that how effectively he provides his knowledge to the students.
Many countries and their governments are spending lots & lots of funds in the defence sector, instead of education. In my opinion, education should be given the first priority after defence, as it is the backbone of every country.
We welcome you to our campus and give answer any of your queries which is related about your child's education at Ideal Academy.
Awadhesh Tiwari
– Principal